11240 Pejuan Shores
Cayo Costa
SOLD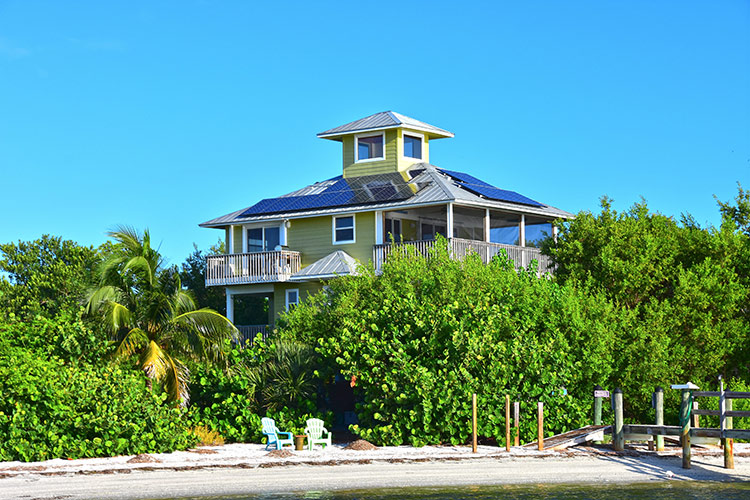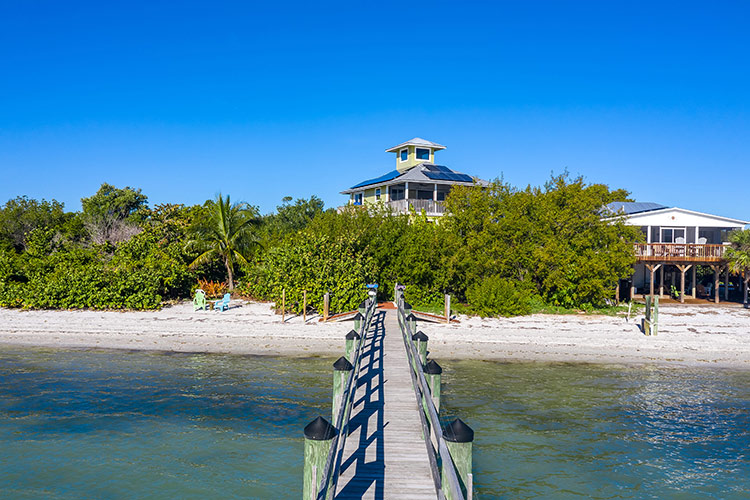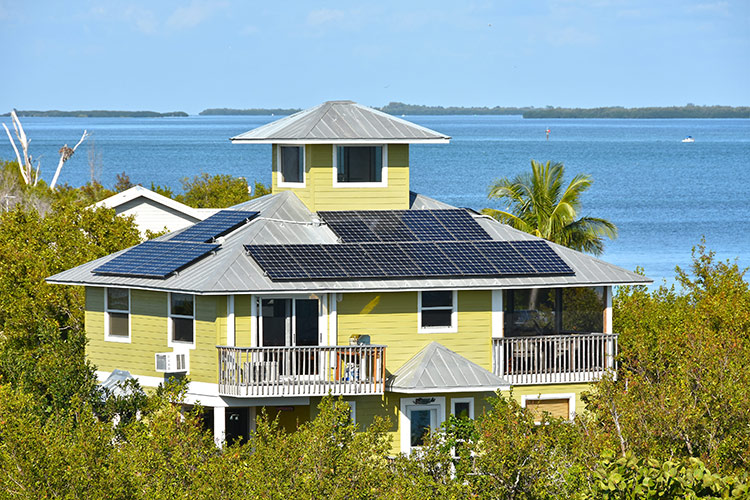 Incredible views of the Pine Island Sound, Captiva Pass, and Pejuan Cove from this State of the Art Solar Home! Enjoy your own private sandy beach and dock.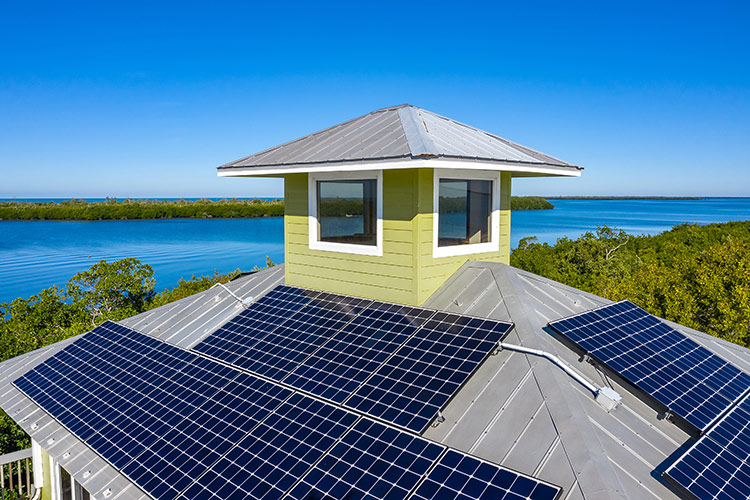 The perfect tropical getaway. Every detail of this home has been painstakingly designed with top of the line equipment to make your off the grid lifestyle seem effortless, and with back up systems for everything. The top-level living room and kitchen area flows on to a large screened porch with a sliding glass door that pockets out of view. The perfectly sited home takes advantage of the optimal angle to maximize the sparkling water views from every corner while also collecting power from the sun at all times of the day.

The custom-crafted solid wood cabinetry in the kitchen creates a dreamy chef's space to create with spectacular views from every vantage. The bedroom level offers three bedrooms and two full baths plus a delightful outdoor shower off the master suite. Wooden walkways lead to every corner of the property and join the delightful and whimsical outdoor spaces beneath the house.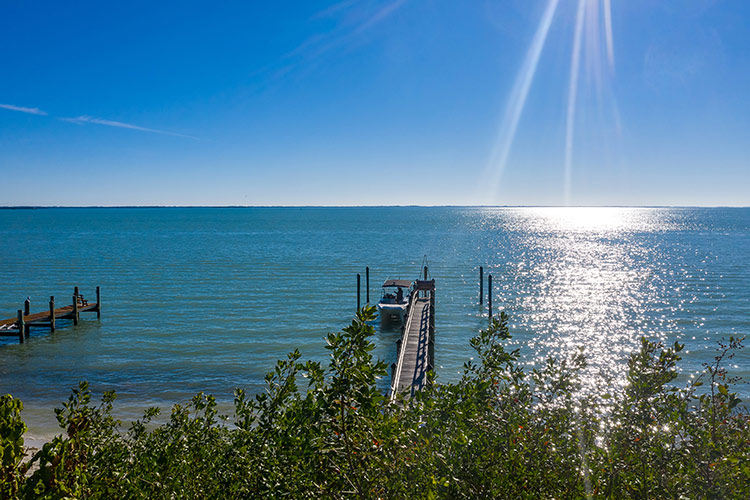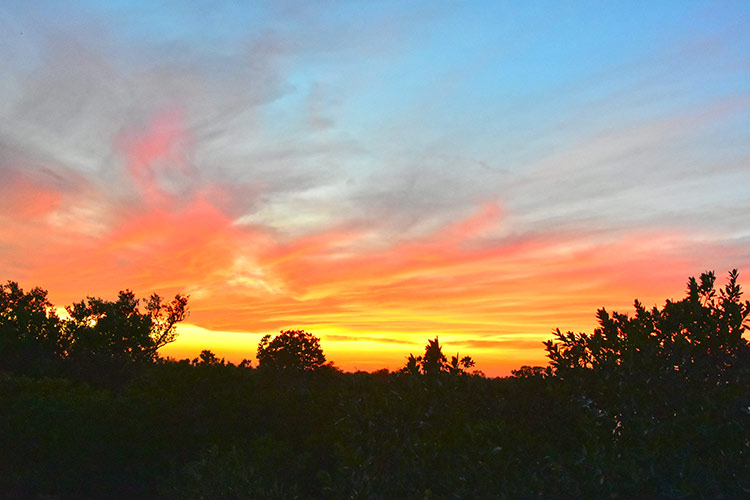 The bayside dock is just a few steps down the boardwalk and offers excellent dockage for your vessel, perfect for a rolling cart to unload supplies to this unique artist's retreat. At ground level, there is an additional utility/laundry room, a large bonus room with a huge walk-in closet, and a fun beach bath with shower. Every system and every detail of this island retreat was carefully selected and crafted. A magical merging of artistic inspiration and unique location.